I'd love to speak with you to get a better sense of your needs and goals and how we can be a powerful team on behalf of your growth! The first step is sending an email or calling me for a quick chat so that we can get to know each other. Below is more detailed information on my services to give you a sense of how we can collaborate.
Gratis Initial Assessment
I offer an in-depth, proprietary assessment at no cost or obligation.
The assessment is a valuable resource that is yours to keep. This tool will help you to clarify exactly what you're looking to accomplish, as well as get additional insight into your or your team's strengths, areas for improvement, learning style and more. It also will provide us with an initial roadmap to move forward. Let's talk about how you and your team can use all your "colors!"
Ways to Meet & Locations
I offer in-person, phone and video sessions in the US and abroad.
I'm located in Washington D.C. and am periodically available to meet in New York City. I also offer sessions in unique settings, including museums and outdoors. I've seen repeatedly that art and nature expedite breakthroughs and clarity, providing inspiration for ideas, rich conversation, discovery and forward motion. Please let me know if you would like to talk about what locations might facilitate your creativity and next steps!
I offer three kinds of coaching —
personal
,
executive
and
career
— in two different formats: Transformational and Info Downloads (decribed below). All of my coaching is highly customized to your needs and offers a wide variety of choices on topics, intensity and commitment level. I provide sessions of 1, 1.5, and 2 hours or half and full day intensives. Half-hour sessions are also available upon request if I determine we can meet your goals in that time frame.
Transformational Coaching
With Transformational Coaching, I work with organizations and individuals who are energized to build a rich, collaborative relationship with me, creating a growth experience designed to ripple out into multiple areas of your work and life and leave you with lifelong tools. This kind of coaching typically spans 12 or more sessions. This process calls on you to make a commitment to slow down, move through your blocks and follow through on realizing your goals.

Option 1 — Foundational Coaching: 6-11 weekly or bi-monthly sessions.

Option 2— Sustained Coaching: 12-23 weekly or bi-monthly sessions.

Option 3 — Long-Term Coaching: 24 or more weekly or bi-monthly sessions.
Option 4 — Coaching Intensive: 3-6 hours of coaching in one day.
Duo/Couples Coaching
I provide coaching for duos — colleagues, business partners, co-founders, family members and others. When taking leaps in your own individual trajectory, it can be really helpful to bring in those close to you to work through key issues and amplify community and meaning. Clients often choose a combination of individual and duo coaching.

Gratis Bonus: Motivational Mantras
Feeling like you need a little creative jolt? Once I get to know what you're grappling with, I'll send you a unique, hand-crafted "motivational mantra" on request!
Info Downloads
I also provide what I call Info Downloads for those looking to do more limited, short-term work (6 or fewer sessions) and seeking targeted tools and information on specific questions and challenges — everything from developing effective organizational vision statements to the essentials of structuring resumes and cover letters. These data-focused sessions, and/or email responses to specific questions are packed with tools and other resources.

Option 1 — Info á La Carte: Text or email me a single question, including any pertinent background information and I'll provide custom, comprehensive answers for you or your team.

Option 2 — Info Download: 3 hours of coaching — in live sessions and via email with customized tools and information for you or your team.

Option 3 — Info Download Intensive: 6 hours of coaching — in live sessions and via email with customized tools and information for you or your team.
I provide a wide range of services for organizations to activate staff, build culture, resolve conflicts and increase impact.
Staff Retreats: highly customized to meet your needs and goals in half to 3-day formats.

Mediation: A series of individual and group meetings typically over 2-8 weeks.

Workshops: Available on a range of topics in half and full-day formats.

Facilitated Conversations: Facilitated Conversations: Boost the health of your organization by having an outside facilitator lead enlightening conversations on topics relevant to team unity and forward motion. Topics range from charged issues around gender to strategic planning. Typically 1-3-hour conversations for two or more people, in single or multiple sessions.

IncYOUbator Idea Launch Groups: Groups meet for 1.5 hours a week for 8 consecutive weeks in central Washington, D.C., and occasionally at museums, parks, and other inspiring places. I also offer a condensed IncYOUbator program in half or full day workshops for organizations and groups looking to launch an idea or program or reach the next level of development.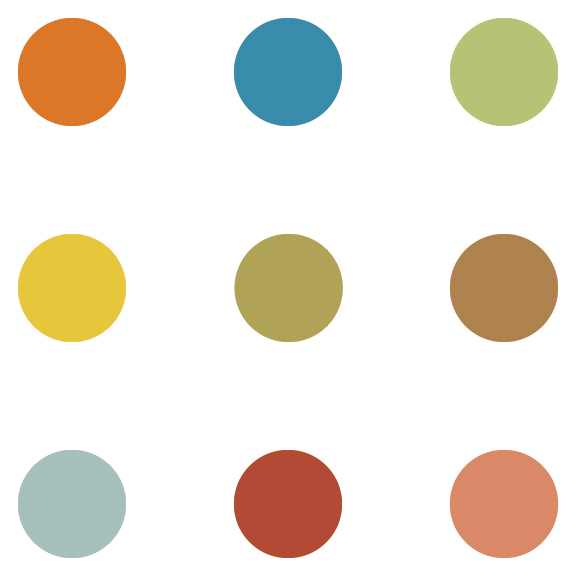 "To become original, you have to try something new, which means accepting some measure of risk."
Adam Grant, Originals: How Nonconformists Move the World
"What has always impressed me about Cathy is her ability to offer concrete steps and actions to strengthen candidates alongside a more nuanced focus on motivation to seek a new professional challenge. She can certainly help you find a job, but more importantly she listens and puts you on the path to locating fulfilling work."

—Russ Finkelstein, Co-Founder and Managing Director, Clearly Next