Would you like to feel more empowered and energized in your job search?
Seeking work that feels aligned with your values and talents?
Do you dare to dream of building a more equitable, open and creative workplace, even as you search for a new job?
The jobscape has changed drastically in the past ten years. On the one hand, there are more choices for what to do and how to work. On the other hand, the process has become more demanding — jobs often come with more pressure and stress, longer hours and stagnant wages, among other challenges. It can be confusing and overwhelming to face all of this alone. Studies show that job seekers who work with coaches are markedly more confident and have improved relationships and communication skills, making the search process easier and more effective.
With the right support, you can not only dare to imagine a working life that suits you, but also infuse the search itself with your own brand of — believe it or not — creativity, joy and freedom. I coach people to be empowered job seekers so that the experience becomes an opportunity to grow, secure a great position or expand your current work and advocate for a better work world for yourself and others, if you chose to. I help you to access all your "colors" while serving as an experienced co-navigator, strongly supporting your professional vision and providing key resources.
Over the last 20 years, I've worked with individuals at all phases of their career, across sectors, fields and position types, in such areas as the arts, law, finance, social entrepreneurship, nonprofits and technology. I utilize my Self-Leadership process to take you through every phase of your job search, from clarifying your unique value to writing a standout resume and negotiating salary and benefits. Throughout the process, I encourage you to share rather than sell yourself, turning the tables on the traditional job search paradigm.
I'm also certified in The Interpersonal Leadership Styles inventory and experienced in utilizing the Social Styles inventory and Clifton Strengths Finder to arm you with additional self-knowledge to get a great new job.
Duo/Couples Coaching
I provide coaching for duos — colleagues, business partners, family members and others. When you're taking leaps in your own career trajectory, it can be really helpful to bring in those close to you to work through key issues and amplify community and meaning. Clients often choose a combination of individual and duo coaching.
A Fun Bonus: Motivational Mantras
Feeling like you need a little creative jolt? Once I get to know what you're grappling with, I'll send you a gratis, unique and hand-crafted "motivational mantra" on request!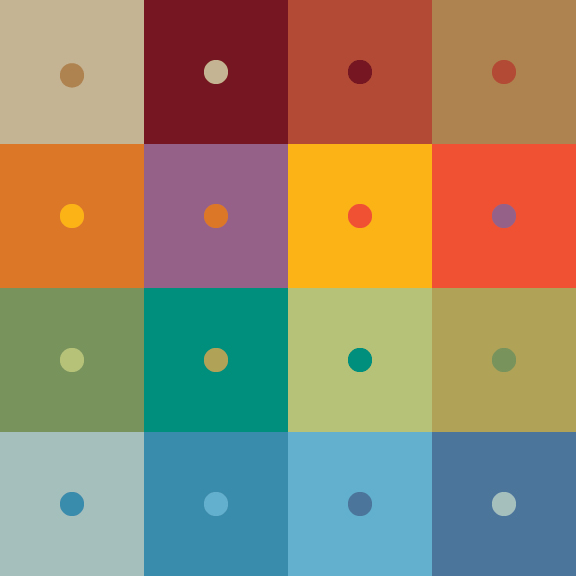 "The universe buries strange jewels deep within us all, and then stands back to see if we can find them."
"Since working with Cathy as my career coach my outlook and actions have transformed completely. I see opportunity and connections where I did not before, and I am exponentially more confident about myself and what I can contribute through my professional life. I could not recommend someone more highly."

—Christine Petro, Director of Education Programs at Gowanus Canal Conservancy
"Cathy is the 'go to' person for career counseling (as well as coaching). I've referred many of my clients to her, and they all rave about her approach and service."

—Janet Waterston, Human Resources and Organizational Development Consultan
Sample career coaching Tools and Topics
Your Unique Value & Strategy
Clarifying your one-of-a-kind combination of strengths, values, experience, accomplishments, working style, passions, curiosities, mission/vision, ideas, goals and even vulnerabilities

Developing an effective overall job search strategy

Exploring existing and alternative career options

Examining the spiritual dimensions of career leadership

Expediting the Job Search Process
Increasing your awareness of your feelings and needs in the search process along with your capacity to use them as powerful northstars

Building skills in identifying and using your frustrations, triggers, limits, blocks and growing edges (attitudes, skills, and knowledge areas you need to build) to create momentum

Facing and transforming work trauma into clarity, empowerment and forward motion for your search

Resume & Cover Letter
Developing a standout resume and cover letter based on your unique value

Supplemental Application Material
Creating additional standout material, such as videos and writing that detail how you have really made a difference

Networking
Crafting a standout networking strategy and message based in sharing, not selling your unique value and all of your "colors"

Interviewing
Developing authentic, standout interviewing responses and practicing interviewing

Negotiating Salary and Benefits
Learning powerful, simply techniques for successful salary and benefits negotiation

Launching and Managing a Thriving Small Business/Consulting Practice
Creating a mission and detailed implementation plan for your small business/consulting practice

Connecting Your Job Search to Changing the Workplace for the Better
Building your skills in advocating for yourself and your colleagues throughout all phases of your job search — from owning your strengths in your resume, cover letters and interviews to powerful salary negotiation — to create more equitable and creative workplaces, where everyone has maximum opportunity and is fully valued